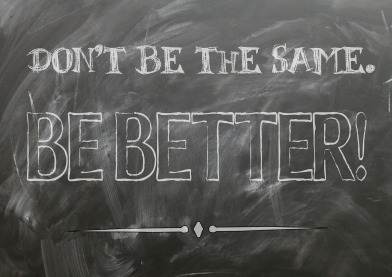 I have had many discussions as a Practice Growth Expert about how your first impression when you are quoting really makes a difference and could allow you to increase your prices. Until last week I have never experienced this as a customer… that was until i needed a new/replacement garden fence.
The lovely UK weather of the last few years had destroyed our fence to the point where we ended up with a shared back garden with our neighbours. This meant the dreaded search for someone to fix the situation. We had a recommendation from a friend of a friend and by looking on social media I found what looked liked two more reputable firms.
Next came my 3 quoting experiences –
Firm A – Friend of a friend
A letter was posted through my door with a quote from them viewing my garden from my next door neighbours. It had a few sentences on (some with question marks) for the job and the quote was £840
Firm B – Found on social media
I called and left a message. I was called back within 10 minutes and we picked a date that suited us both for someone to come see the job required. They arrived on time that day with a folder and the man who was quoting had a branded uniform and van.
They listened to me as I showed him the job and took some notes. He then asked me a number of questions that I had not thought of including; did i want the vegetation near the boundary removing; did i want them to remove the old fence; did i want to save the existing concrete posts?
They then showed me some examples on his phone of previous jobs he had done to help me choose the panels I wanted as well as the Facebook page of testimonials he had.
I chose the panels I wanted and he said to save me time for only £4 a panel he could get them treated in my choice of colour (with 12 panels I was happy to pay the £48).
He then asked me for an email address and said he would email me a quote within the next 2 hours.
I received an email an hour later with a quote broken down in to all the aspects of the jobs for £1140
Firm C – Found on yell.com
I called and left a message. I was called back the following day and we arranged a date that suited us both. On the day they arrived 15 minutes late. They measured up for the job and said they could save the current concrete posts. They asked what type of panels I wanted (I said same as i have now as I didn't know what was available) he said he would call me later with a quote.
He called later and left a voicemail message asking me to call back. I did and whoever answered didn't say a company name so I was unsure I had reached the correct person. He said it was the business I was looking for and said it would cost £950.
My other half said let's save money and go for the cheapest option. However, the phrase "cheap is never great and great is never cheap" sprung to mind.
Looking at the service I received from each of the businesses I was truly blown away by firm B and happy to pay £300 more.
Why did I choose to pay more?
Each of these businesses were offering me the same service a new 12m fence. I was not enquiring "just incase" I literally had no fence left so I was a definite client.
I thought I would wait to see if any of these businesses would chase up these quotes to see if I was going to take them up or if I had any further questions.
Surprisingly within a week none of them had contacted me but with my mind made up I called and booked Firm B. Again he gave me a number of options on dates and said he will email me the week before to confirm.
I have a clear idea of exactly what I am paying for, what extras I have chosen (and how they benefit me) and I have confidence in the company providing me the service.
So yes it is costing me £300 more then the cheapest quote but as a customer I am confident in my purchase.
As a business how you quote could be the difference between a sale and losing a potential client, the difference of a cheap quote and a quote that provides the client with value and how your business is viewed by other potential clients through recommendations of satisfied customers!
It's made me (quite a thrifty person) spend £300 extra.
What could it do for your business?
Laura Newby